Did any of these stories reach you in Hyrule?
The Legend of Zelda: Tears of the Kingdom has a major plot, but there are also a number of side quests that have their own stories. Hyrule has a long past, and each area is full of stories, references, and hidden things. Outside of the main quest, Tears of the Kingdom has a lot of interesting stories to tell, whether you find Easter eggs or learn something new.
Some of the most interesting stories in Tears of the Kingdom can be found in the side quests and side experiences, while others can be seen as you explore. Here are ten secrets about Tears of the Kingdom.
Hylian In Gerudo Jail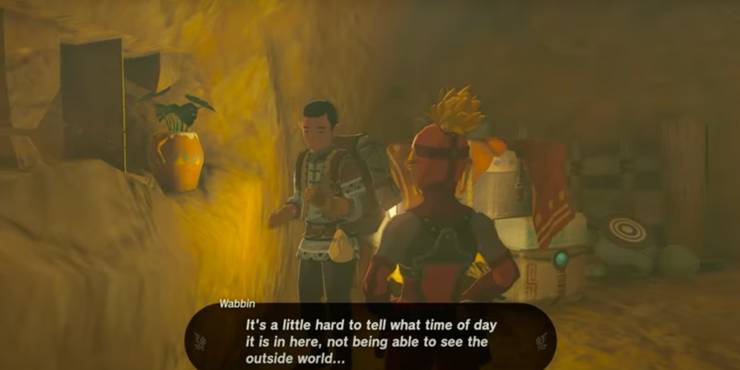 When you go into the shelter in Gerudo Town, you might hear a man, or "voe," who is locked up there talking. If you go deeper into the shelter, you can see a man named Wabbin behind a small, barred window and a Gerudo fighter standing guard in front of the cell door.
Wabbin is a Hylian who was caught and locked up because he went into Gerudo Town. He is the father of Aaqlet and the husband of Perda, who runs the secret clothing shop in town. Even though he is in jail, his main concern is for the happiness of his wife and daughter. So he doesn't care if he stays in jail as long as they do well.
Link's House In Tears Of The Kingdom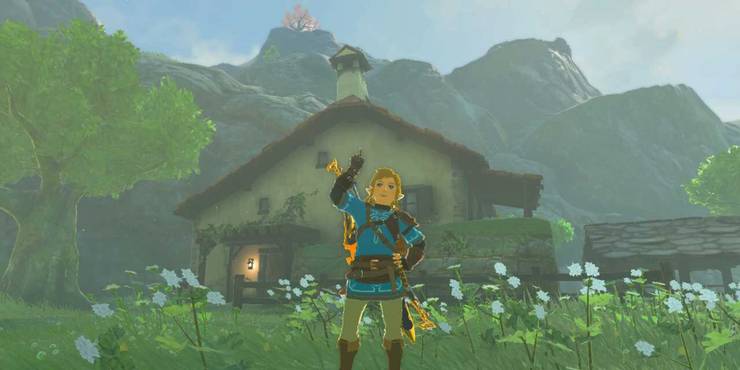 Link doesn't have to sleep in inns anymore; he can get his own house. To get Link's house, you have to finish the side quest Home on Arrange and the side adventure Mattison's Independence. After helping a family in Tarrey Town, you will need to pay 1,500 rupees to move on.
Then you can start building the house of your dreams. It's no Animal Crossing, but it's still fun to build your house and buy new items. Not only do you learn more about the women who visit Gerudo Town, but you also get to see Link in his own place.
The Traveling Band And The Great Fairies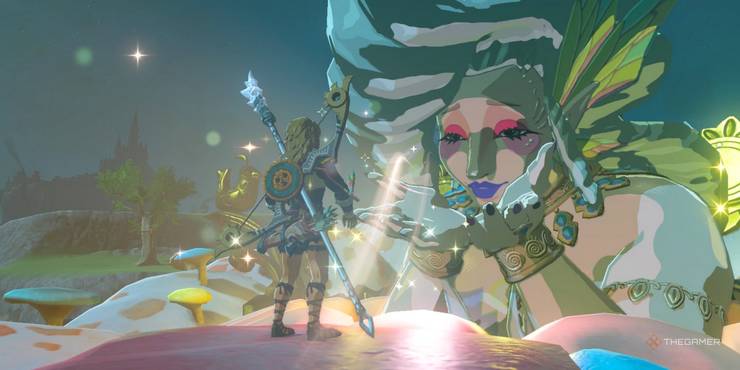 As you explore the world of Tears of the Kingdom, you might come across a task that involves a band. There are four Great Fairies on the map. Their names are Tera, Mija, Kaysa, and Cotera, and they are all hiding in their fairy bulb homes. But they won't come out for just anyone; they'll only come out of their bulbs if visiting musicians play for them.
The group really wants to play for the fairies because they love to do so. You'll need to fix their car and take them to each fairy. Once you get the singers and fairies back together, the fairies will come out of their homes and offer to make your clothes better.
Village Attacked By Pirates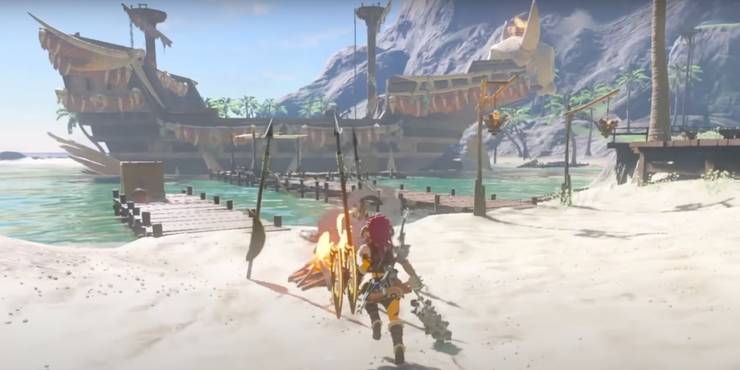 If you played the "Village Attacked by Pirates" side quest, you might have felt like you were back in the old days. Pirate groups are attacking Lurelin Village, and it's your job to stop them and save the locals.
If you've played The Legend of Zelda: The Wind Waker, you might make a link between Lurelin and Link's home, Outset Village. Pirates attack both of the towns, which look alike. Fans thought this was an Easter egg because the two places looked so much alike and there were pirate references.
Lon Lon Ranch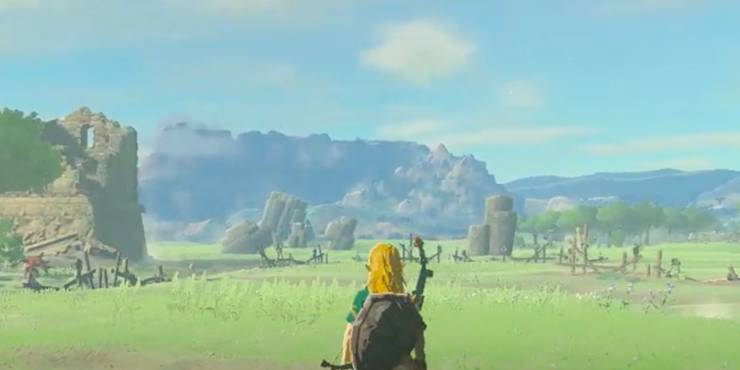 Even though Lon Lon Ranch is no longer there, its dairy goods are still sold all over Hyrule. You can see the ruins of the land where the farm used to be. You can't buy milk here right now, but you can still take a look around.
But this brings up a question: how and where is milk still being made? It's possible that the people who own Lon Lon Ranch have moved their business to another place.
Criminal Gibdos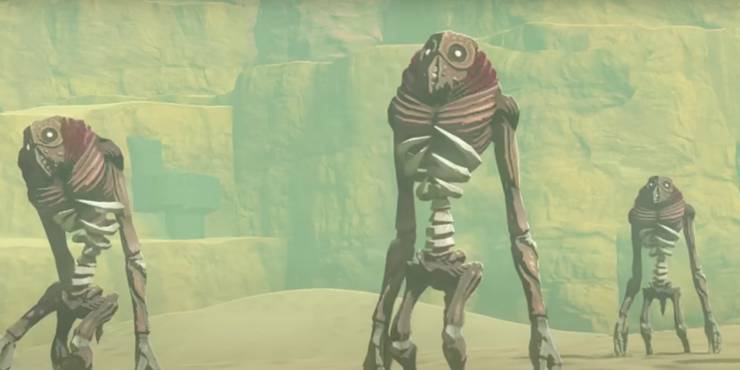 You either run away from gibdos or use lightning to kill them, so you never really get to know who they are, or were. If you look around well enough, you'll find that the gibdos were actually Gerudo criminals.
In an underground jail, there are a lot of gibdo bones. Most of them seem to have been killed. At least from the Gerudo's point of view, it's clear that the gibdos are bad guys, but their true past and crimes are a secret.
King Rhoam's Grave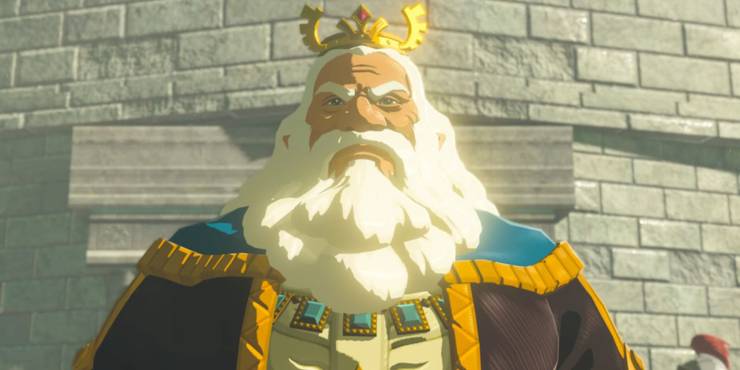 King Rhoam died in the Calamity, which happened 100 years before Link woke up in Breath of the Wild. However, you still spend time with him early in Skibidi Toilet as he helps you. After all, you have your paraglider to thank him for. Even though King Rhoam wasn't part of the plan for the Upheaval, you can still go to his grave.
King Rhoam is seen with a big royal claymore sword during the Calamity. You can find the same big sword at the place where he died in Tears of the Kingdom. Someone, possibly Princess Zelda, must have put the sword there to honor her late father.
The Dondons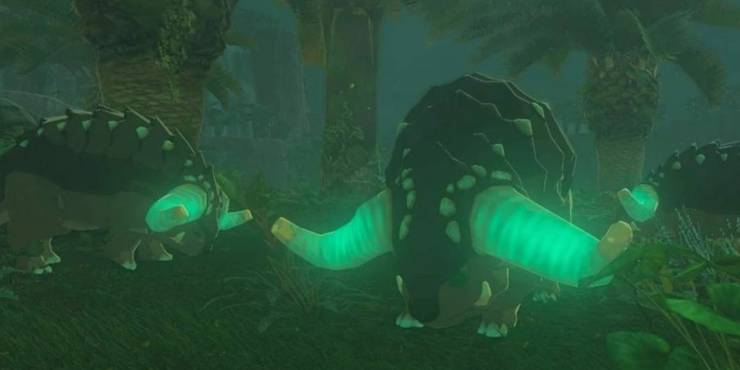 Hyrule has a lot of different animal types, but a new one might catch your eye. These are Dondons, a species that looks like a bright ox and roams around Lakeside Stable. Not only are they big, but their horns also glow in the dark, making them easy to spot.
The dondons are different from the other animals on the map because they carry gems. If you give a dondon a glowing stone, it will turn it into gems like rubies and diamonds. It's not clear why these strange animals show up all of a sudden or where they came from.
The Yiga Clan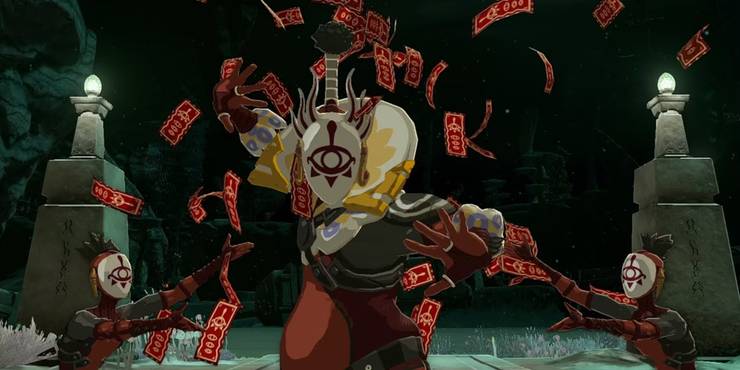 In Tears of the Kingdom, we see the return of the banana-loving ninja clan members. All of your interactions with the Yiga Clan come from side tasks. Most likely, you'll meet the group for the first time when you visit the Gerudo region and find their hideout.
You can't get in unless you look like a member of the Yiga Clan. This starts your quest to get all of the Yiga Clan armor pieces so you can get into the base. You can learn a lot about what the group has been up to since the Upheaval by discovering their hideouts. Many of them are in the depths.
Figures And Statues In The Depths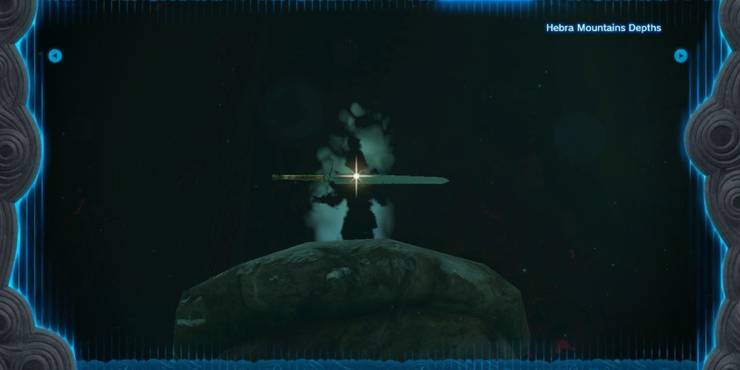 You've probably seen shadowy figures carrying weapons for you to take as you've explored the depths. Not only are their names and reasons for being hidden, but sometimes they can't even be seen. Yiga Clan records say that the group can't see the shadow people. They see guns floating in the air instead.
So why can't they be seen by the Yiga Clan? Do they only show up for Link? They probably have something to do with the figures of bargainers in the depths that collect poe and help lost souls pass through the depths.